Kids Ministry at Twin Rivers Church
Laugh - Learn - Enjoy
River Kids and Little River Kids is the Children's Program at the Twin Rivers Centre for Children aged 2 to 12 years.
Each Sunday is a blast for our River Kids. We create a high-energy, high impact environment through tailored programs suited to every age group. The River Kids area is always a buzz with excitement and the sound of children.
At our Children's Program, your child will make friends, grow and develop, have fun, be encouraged and learn about God's love.
We would love to see you and your family visit River Kids.

Your first visit
Here's what to expect when visiting River Kids for the first time:
First, find the area sign in for River Kids. There we will meet your family, check your child into our system, and then one of our volunteers will lead your child to their age-appropriate room (you're welcome to go with your child).
Upon checking in for the first time, we will ask for the following personal information
(NOTE: We value your privacy and will not share this information with anyone):
Parent/guardian name(s)
Child's name
Child's birthdate
Home address
Phone number
Any special instructions (allergies, special needs) for your children
How check-in works
Before Service: You can check-in your child at the rear of the church. After signing your child in they can be escorted to our children's area.
After Service: After the service is complete, you will return to your child's room and sign your child out.
During Service: In the event that we need to contact you during the service, one of our leaders will come and find you.
Parent's Lounge
If your child is under the age of two there is a parents lounge that is available for your children to play while you continue to watch the service from a screen. This room is reserved exclusively for parents with infants/todlers to enjoy the service in a more private and quiet environment.
Meet our River Kids Ministry Leader
Leith Flood joined the Twin Rivers Church leadership team in 2012 as the Ministry Leader for River Kids. Formerly a teacher, Leith is passionate about providing a safe and fun environment in which children can learn about God and His Word.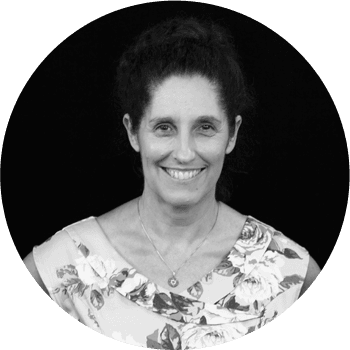 Got questions?
If you have further questions concerning our River Kids experience or visiting Twin Rivers Church with children, simply click the button below and get in touch with us!