Bob & Janine Mann - Helping Hands
We are still praying for Helping Hand's application to build a new school in Jaipur and for the Indian
government to donate land. Please pray for the slum program in Kathputli.
Bob and Janine have a vision to Educate many children from the slum at the New school.
Pray for the teachers who are mainly Christians converted from Hinduism.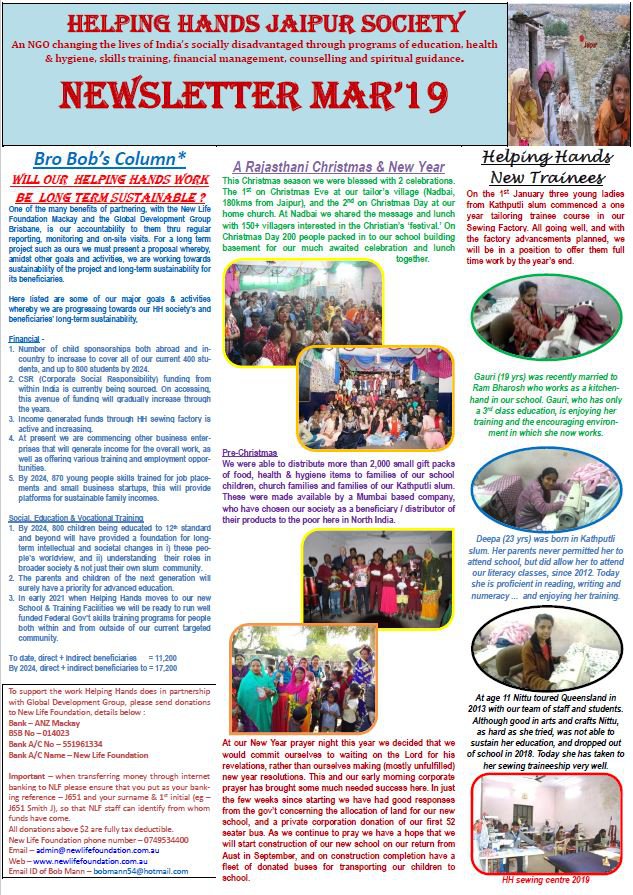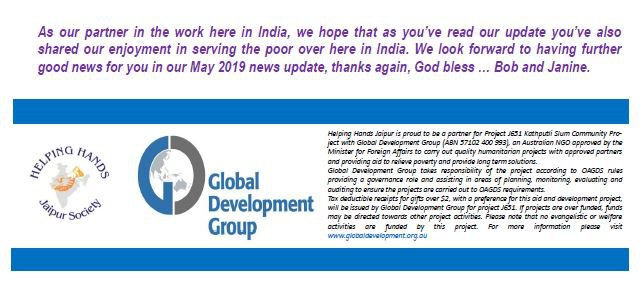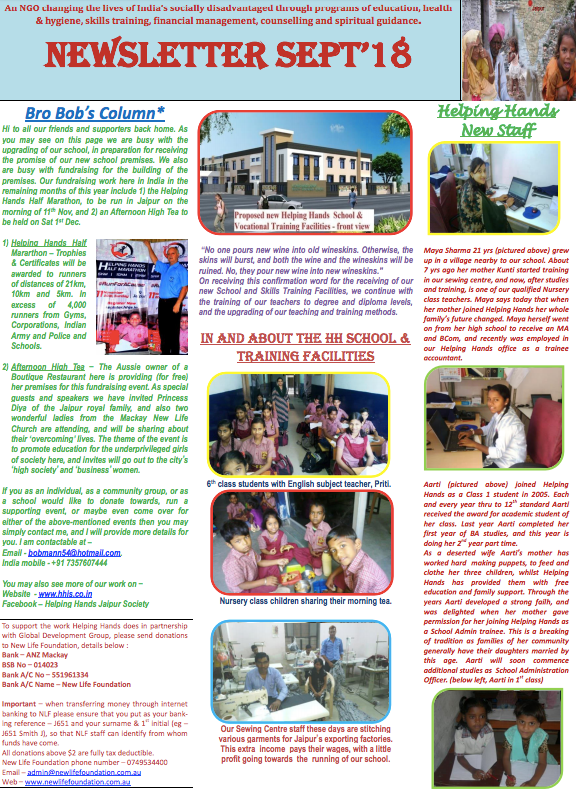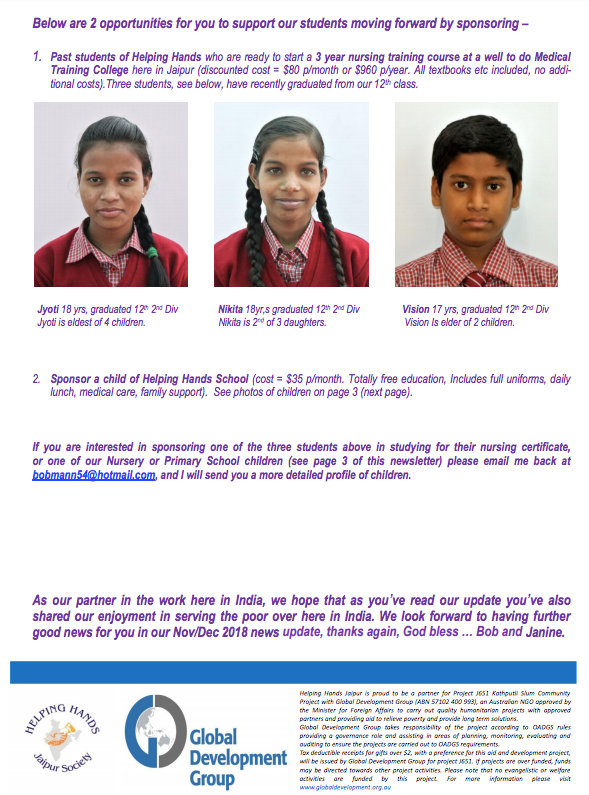 Also check out Dajae's Blog about her trip to India and visiting the work of Bob & Janine in early 2018.
Click Here for Link