Next Steps
Whether you have just started learning about God or if you are mature in your faith there is a place for you at Twin Rivers! We are here to equip you in your spiritual walk and journey together as we spread the love and message of the Good News.Discover with us what your Next Step is!
Connect Groups
We believe that the best way to grow in your walk with God is to surround yourself with meaningful relationships. And that's why we value community so much around here.
So whether today is your first time, or Twin Rivers has been your home for years, the easiest way to start meeting people is through a Connect Group. These are so much more than just a quick handshake or a hello at church: Connect Groups are where you can develop deep and lasting friendships that go beyond a simple Sunday morning, and this is what makes a church family so relevant and valuable to your life.
Click the link below to find out more about Connect Groups at Twin Rivers.
Welcome Brunch
Our Welcome Brunch will give you an opportunity to hear the heartbeat of the Twin Rivers Church, giving you an understanding of our Culture, Purpose, Vision and how YOU can be an integral part of it.
Enjoy a delicious brunch and meet with some of our leaders and have an opportunity to ask questions. Also an opportunity to have a tour of our facilities will be given to anyone that would like one.
Fill out the form at the bottom of this page to register for our next welcome brunch.
Kingdom Life
If you're ready to jump in and get started, or if you just want to find out more about what serving with us looks like, Kingdom Life is designed to help you do just that.
Kingdom Life happens on Sunday afternoons and is an easy way to get to know the DNA & mission of our church as well as discover how your personal and spiritual gifts can help make a difference.
All of this happens in a comfortable small group setting where your own table coach will lead the conversation and guide you every step of the way. On top of all that, a free afternoon tea break and childcare are provided.
Fill out the form at the bottom of this page to register for Kingdom Life.
Water Baptism's
A Baptism Experience at Twin Rivers is one of the most exciting things we do here. And we'd love for you to be a part of it! Getting baptised is a symbolic representation of dying to your old life and being raised to a new life in Christ.
If you've made the decision to follow Jesus, this is your next step. We'd love for you to be a part of this! Fill out the form at the bottom of this page and we will get in touch with you.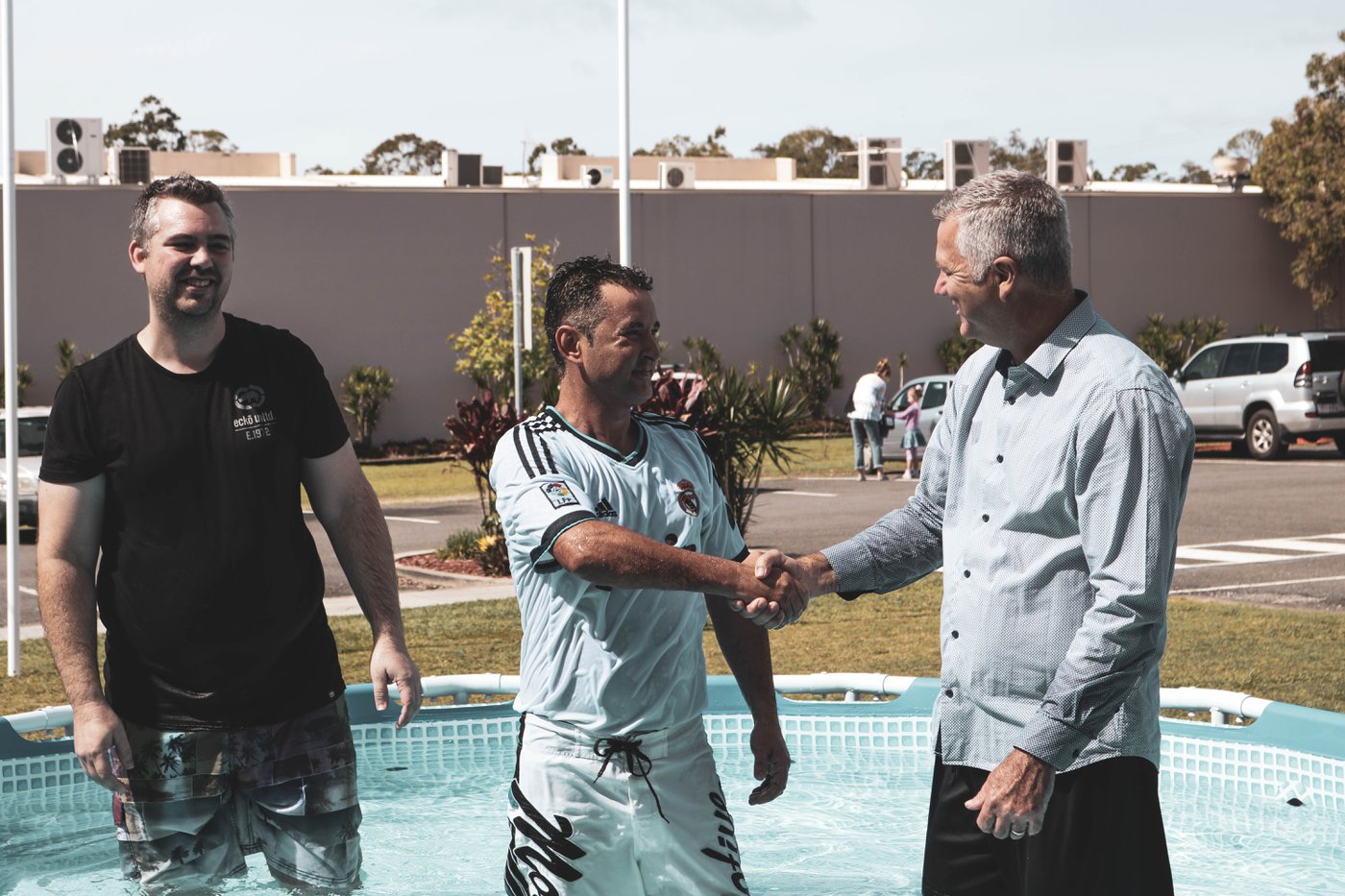 ______________________________________________________________________
Register Here