Care Services
Whatever your need, we care
Our care services are here to equip people for success.
We have several programs that help people reach their full potential mentally and physically.
Need someone to talk to?
Our staff are committed to helping you find the best possible solution for the barriers you may be facing, whether it is domestic violence, family issues or other concerns. We have professional counsellors to walk with you when you are feeling stuck. Click here for more information.
Wanting to start a career in Hospitality?
We provide free hospitality training. Eligibility requirements apply. Click here for more information.
Struggling to make ends meet?
We can provide food assistance through our Emergency Relief program for people who are facing financial difficulty. Click here for more information.
Looking for a cheap computer?
We refurbish and sell desktop computers. The computers are refurbished by a team of volunteers called "Up and Out" and sold for $50 - $100 (non profit- only to recover cost) to Health Care Card holders. Click here for more information.
Programs for the family!
Check out our programs and get connected into an encouraging network with Mainly Music for kids, Synergy Youth for highschoolers and Young Adults for 18 years and older. Click here for more information.
Dignity First Program
Our Dignity First program supplies up to 350 nutritious warm meals to less fortunate families and the homeless. These meals are prepared onsite by volunteers and Hospitality students. We partner with local organisations including Nighlight, Second Bite and Twin Rivers Food Outlet. See photos below.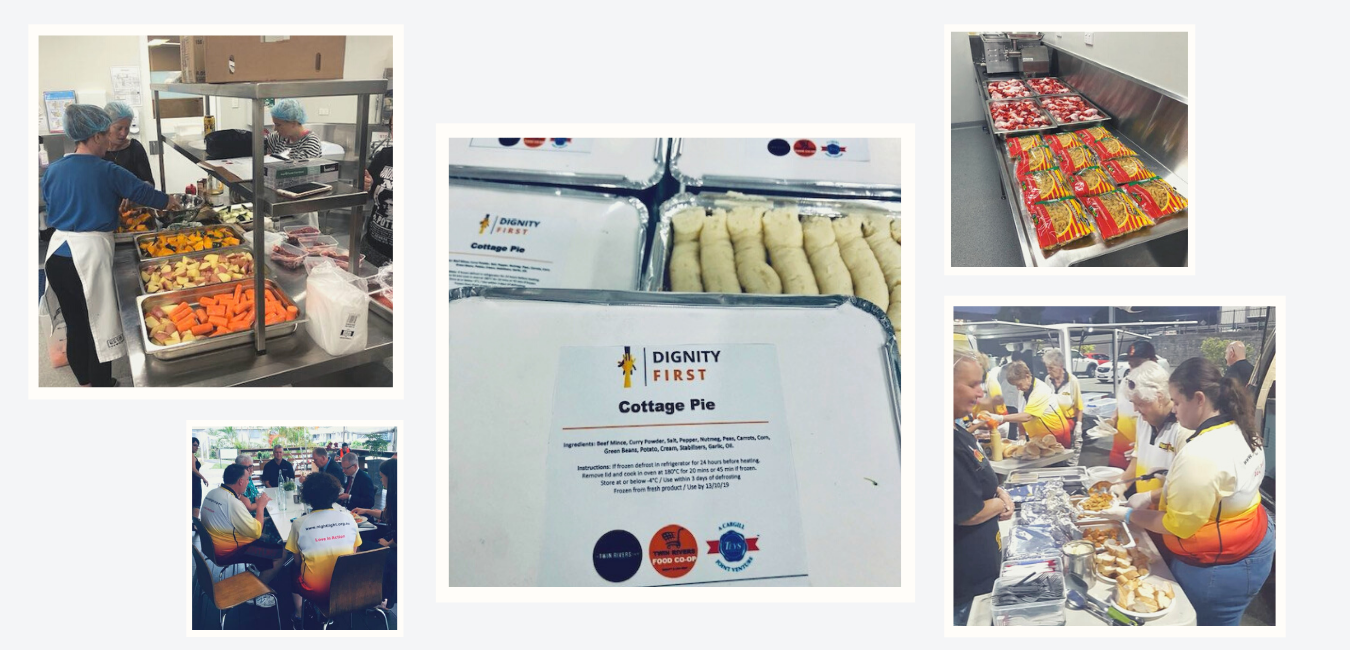 ______________________________________________________________________
Not sure what you are looking for? Use form below and we'll help however we can.